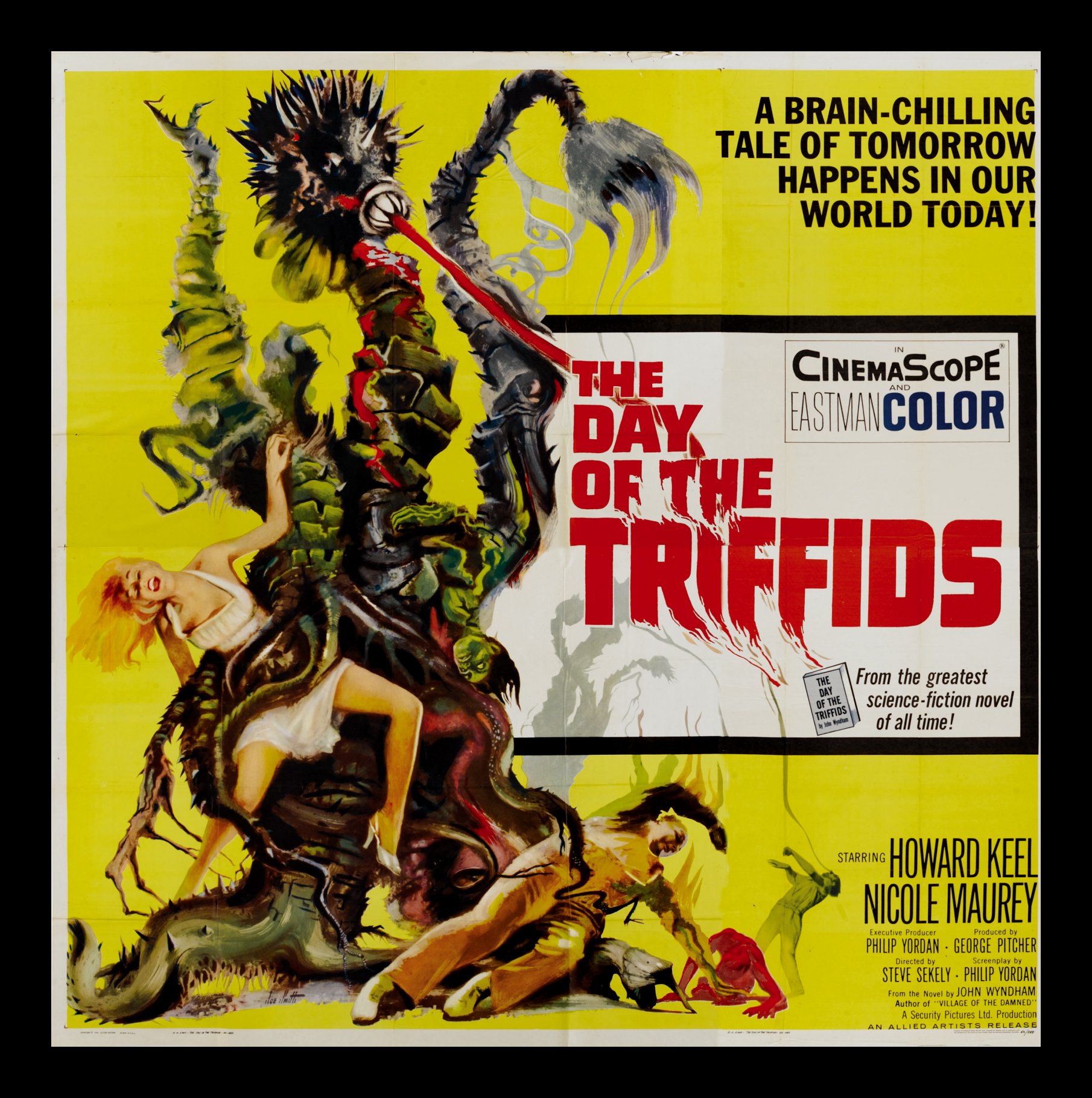 From Variety.com, click link below.
"Transformers" producer Don Murphy is approaching the apocalypse, teaming with Michael Preger ("Village of the Damned") on a feature version of John Wyndham's iconic sci-fi novel "The Day of the Triffids."
"This original classic has still to be successfully envisioned on the screen," said Murphy. "It is a story that strikes at the heart of what it means to be human -- and does so in an intensely cinematic way."
In "Triffids," first published in 1951, mankind suffers a global crisis due to the presence of plants capable of aggressive behavior, leading to an unprecedented cosmic event causing global blindness.


Preger Entertainment first acquired motion picture rights to the 1951 novel in 1991. Murphy and Preger have been exploring a project based on the Wyndham book for well over a decade, but recent breakthroughs in 3D convinced the producers that the time had arrived to move forward.


Preger noted that several screen adaptations of Wyndham's novel have been produced but were limited by film technologies of the past to convey the sense of horror. "We are confident that with the new technological advances in 3D production, we have the tools with which to create Wyndham's iconic vision of Armageddon," Preger said.


Murphy's credits include "Natural Born Killers" and "Apt Pupil"; Preger's, the 2009 BBC1 miniseries "Day of the Triffids."
The pair are also developing a feature version of Richelle Mead

's six-part saga "Vampire Academy."
Contact Dave McNary at
dave.mcnary@variety.com.


Read more: http://www.variety.com/article/VR1118024517.html?categoryid=13&cs=1#ixzz10ORgbzH0
Visit Variety.com to become a Variety subscriber.